Discovery Cove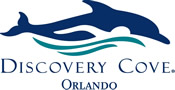 Central Florida is home to a wide variety of fun and entertainment, that is why it is known as the number one vacation destination in the world! With theme parks like Disney World, Universal Studios, Sea World and Bush Gardens it is easy to see why so many people visit the area. You could spend a full week here just visiting the theme parks and still not see everything there is to see and do! With dinner shows and even free entertainment all around town there is never a dull moment! However if you are looking for a truly unique experience then head on over to Discovery Cove, located right next door to the popular Sea World! Here you can enjoy wild adventures that can be found no where else! Take to the ocean in this incredible opportunity and swim with some of the world's most exotic sea life!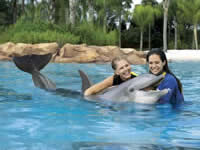 Discovery Cove is one of Central Florida's most creative theme parks; you might even want to call it a water park! Going on a vacation to a destination like Hawaii and swimming on a coral reef can be expensive and dangerous. But here at the Discovery Cove you can get all that fun and entertainment of an exotic vacation right here in Orlando! This beautiful theme park looks like an exotic paradise, and with such beautiful views and awesome experiences it's like walking into a tropical oasis! With beautiful reefs and sandy beaches complete with the popular palm trees this is a great place to kick back and relax while making some life long memories!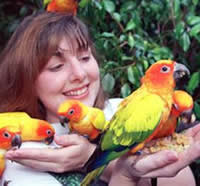 You see the most popular and most exciting part about the awesome Discovery Cove is when you get in the water! As Sea World's sister theme park Discovery Cove features the same kind of animals! You get to take to the reef and enjoy these crystal clear waters with some of Sea World's most entertaining friends, the Bottle Nose Dolphin! You get to swim in these beautiful waters with these awesome animals! These playful and friendly animals will swim alongside you and even perform stunts as you swim through the beautiful reefs! Whether you are feeding them or swimming with them we can assure you that these awesome animals will put on a show, and you will enjoy every moment of it!

But swimming with the dolphins isn't the only thing you can do at this awesome park! Discovery Cove has other fantastic experiences for you to… well experience! Take to the waters of Serenity Bay, a freshwater swimming experience in a beautiful cove! Or, float around on the lazy river known as Wind-away River and enjoy the beautiful and exotic sites that Discovery Cove has to offer! Discovery Cove is home to the largest Aviary in Central Florida, enjoy some of the most exotic and colorful birds as you explore this hidden paradise!
With so much to see and do the Discovery Cove theme park is an awesome adventure for you and your family or friends! Best of all you can enjoy this great experience at a discounted price when you purchase through us! With our great prices you can make your vacation even better when you visit the Discovery Cove for an amazing encounter with the exotic Bottle Nosed Dolphin!